Skip to product information
Description
The elite two is geared toward intermediate and advanced intermediate players.  The triple oscillation feature, which produces shots at random width and depth, places emphasis on strong footwork and the ability to adapt to the types of variable shots one sees in match play.  This machine can be purchased with our compact and versatile, elite 10-function remote.
MORE DETAILS

While almost all battery-powered tennis ball machines sweep randomly left to right horizontally, the Lobster elite two tennis ball launcher also oscillates vertically, giving you short and deep shots in a random pattern to provide a better physical workout. Or, choose your shot placement vertically only and horizontally only.

Triple oscillation simulates match play by combining both vertical and horizontal oscillation functions to throw balls throughout the entire court-left, right, short, and deep.

Improve your reaction time while you advance your foot speed agility.

Sky-high lobs and blistering speeds of 80 mph will take your game to new levels.

These battery-powered tennis ball machines will challenge all of your strokes, not just your forehand and backhand.

"High Spin" is standard equipment. Lobster provides unmatched heavy top and underspin adjustable to very little spin.

If you think your game could benefit from upping the oscillation features to include a narrow and wide two-line drill feature, find out more about our premium elite three automatic tennis ball machine.

Lobster Sports offers multiple power options for both at-home and for training on the go. If you practice at public courts or are always on the move, one of our elite two battery machine options is for you. We offer both our standard internal battery machine and an external battery option where the battery pack is carried separately. Along with making the machine lighter for lifting and transporting, the external battery offers the convenience of leaving your elite in your vehicle and simply bringing the battery pack inside to charge. If you have a home court or access to a court with power, our all-electric elite prevents you from ever having to charge your machine! Without an internal battery, it runs solely on our plug-in elite power pak and supplies endless training time. If you want the best of both worlds, purchase one of our battery options along with an elite power pak, which will give you the freedom to use either the battery or electricity to power your machine.

elite two by Lobster is made in the USA and is covered by our 2 year warranty.
SPECIFICATIONS

Custom Drills: none

Pre-loaded drills: none

Oscillation: random horizontal, random vertical, random horizontal and vertical

2-line function: none

Spin: top and back

Ball Speed: 10-80 mph

Feed rate: 2-12 seconds

Elevation: electronic, 0-60 degrees

Ball capacity: 150

Power: battery, electric or combo

Court Time: 4-8 hrs, unlimited

Standard charger: included

Remote: (optional), elite

Premium charger: optional

Weight: 42lbs

Warranty: 2 years

Product #: EL02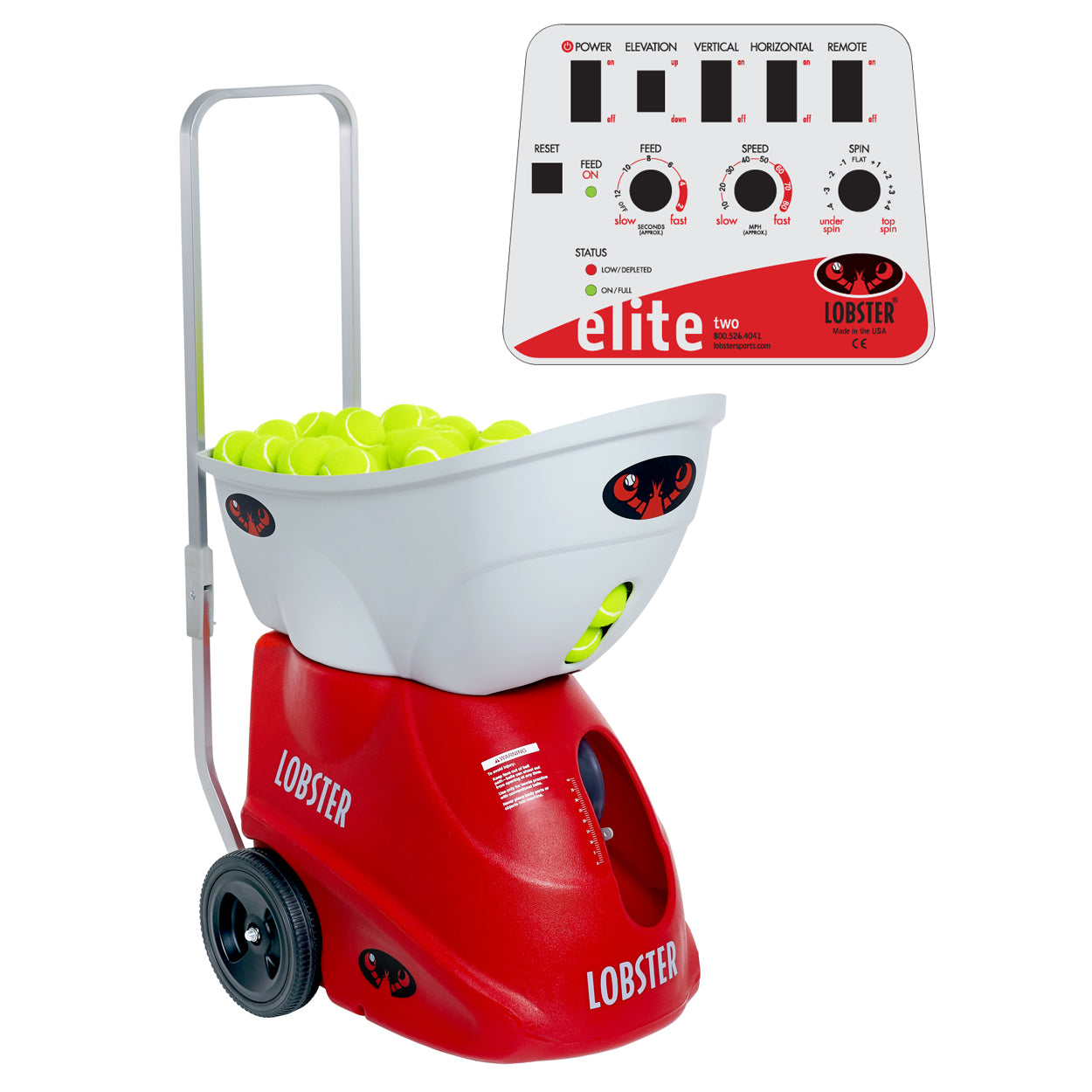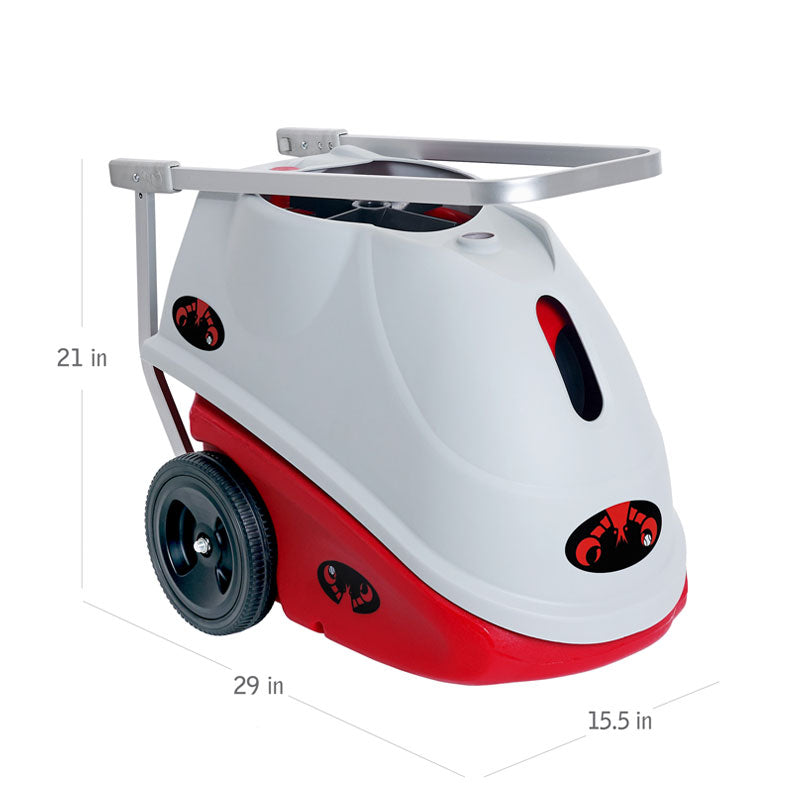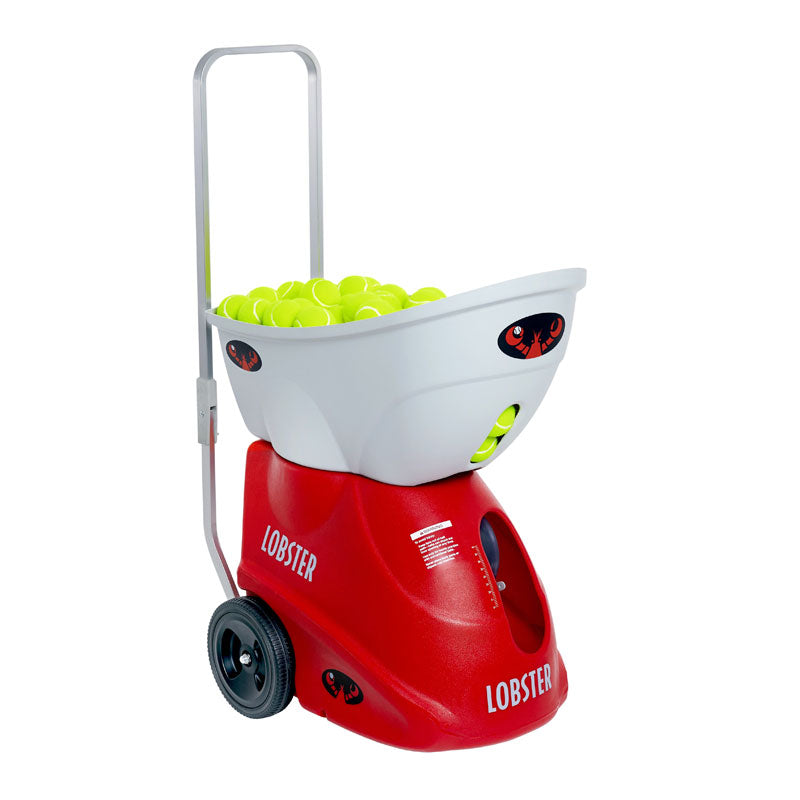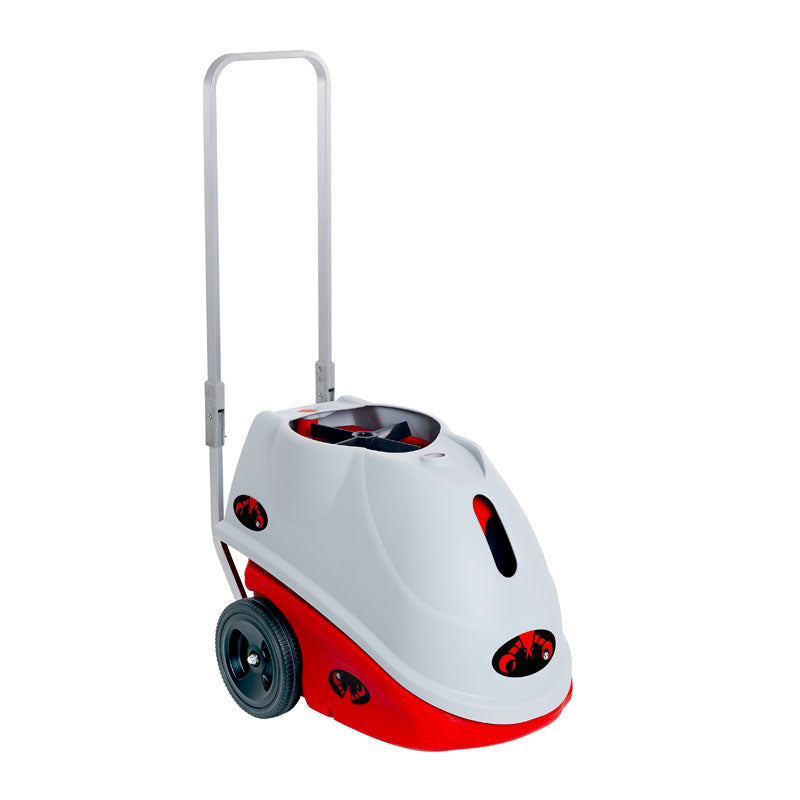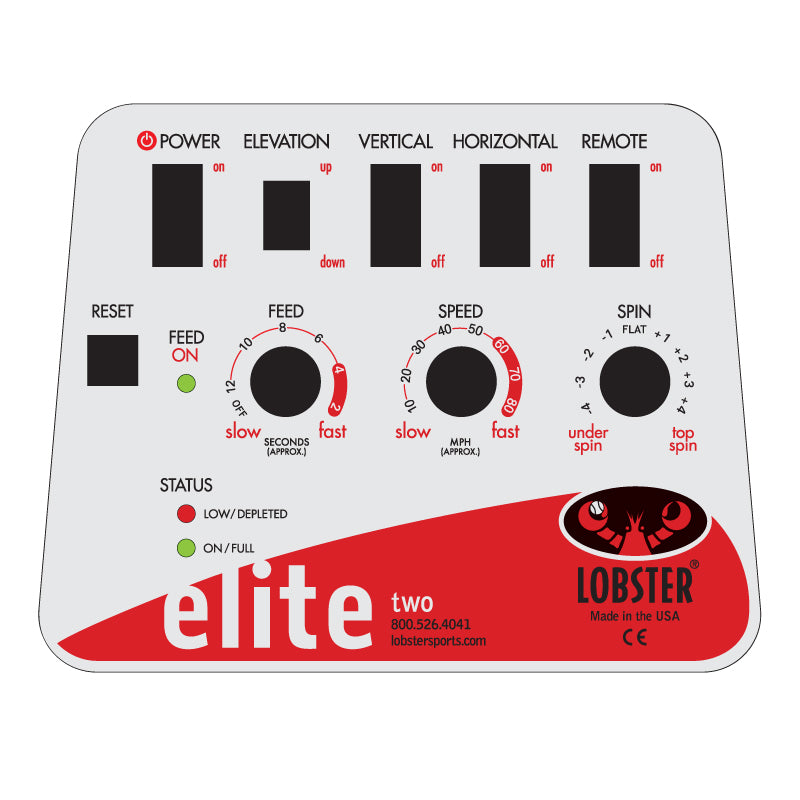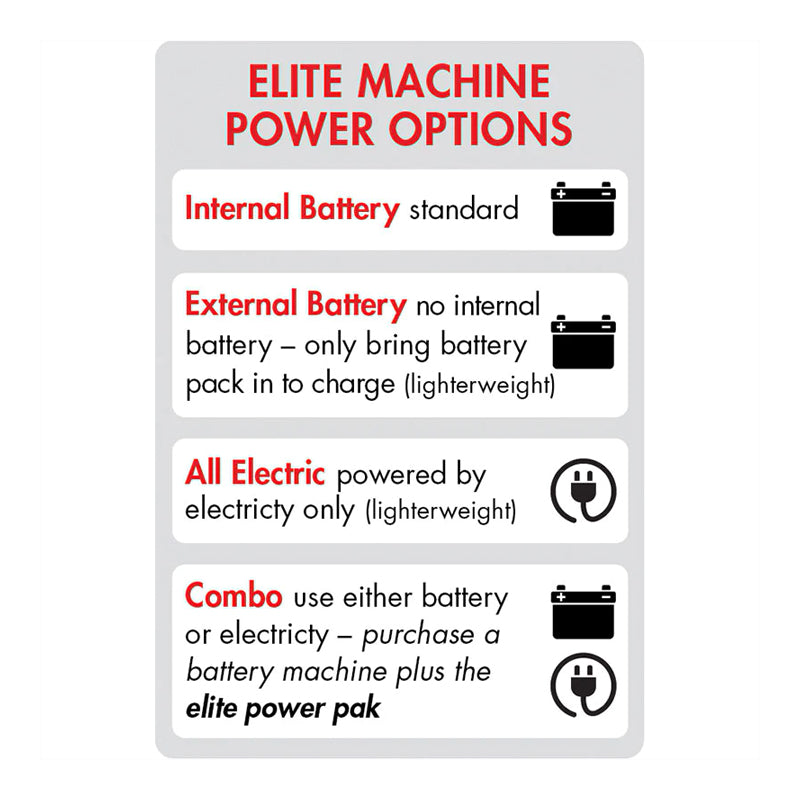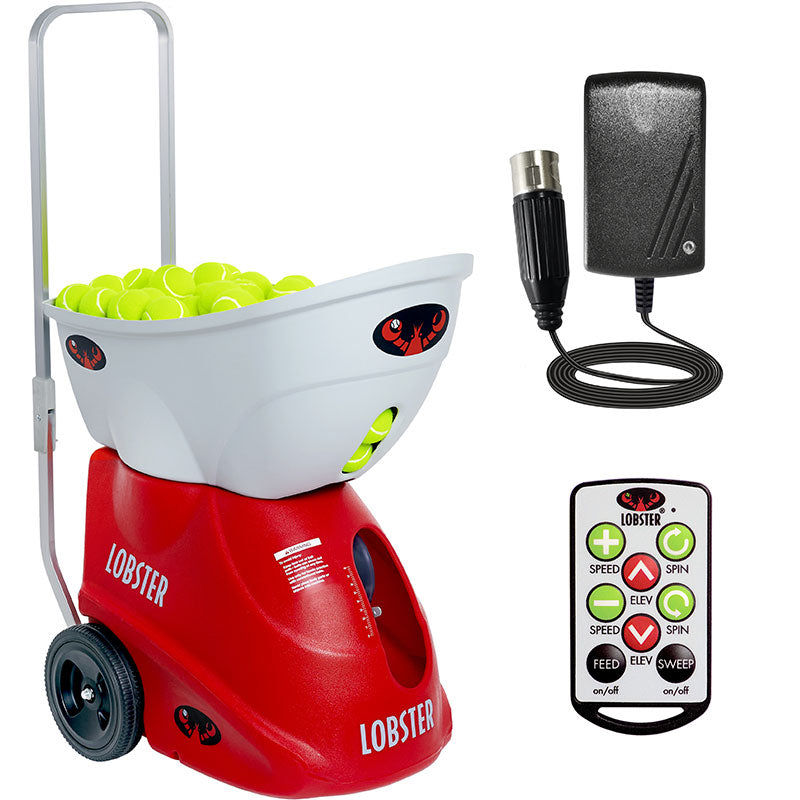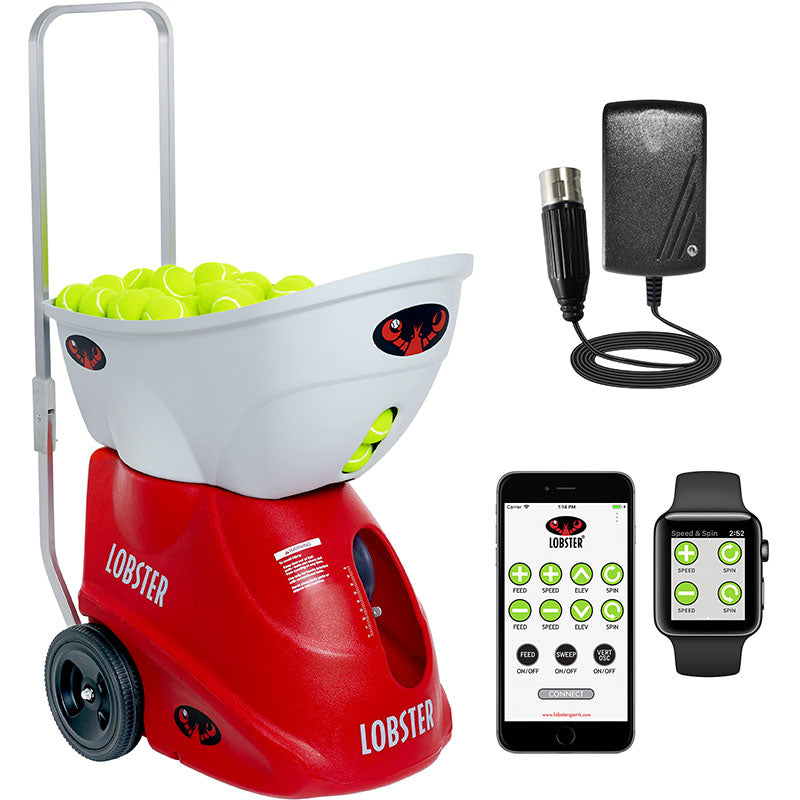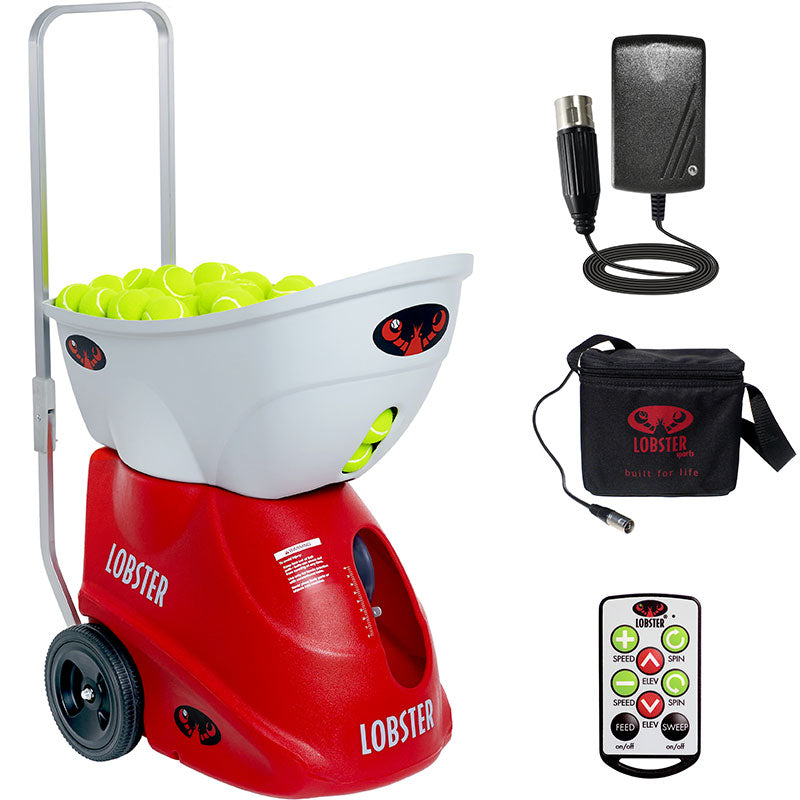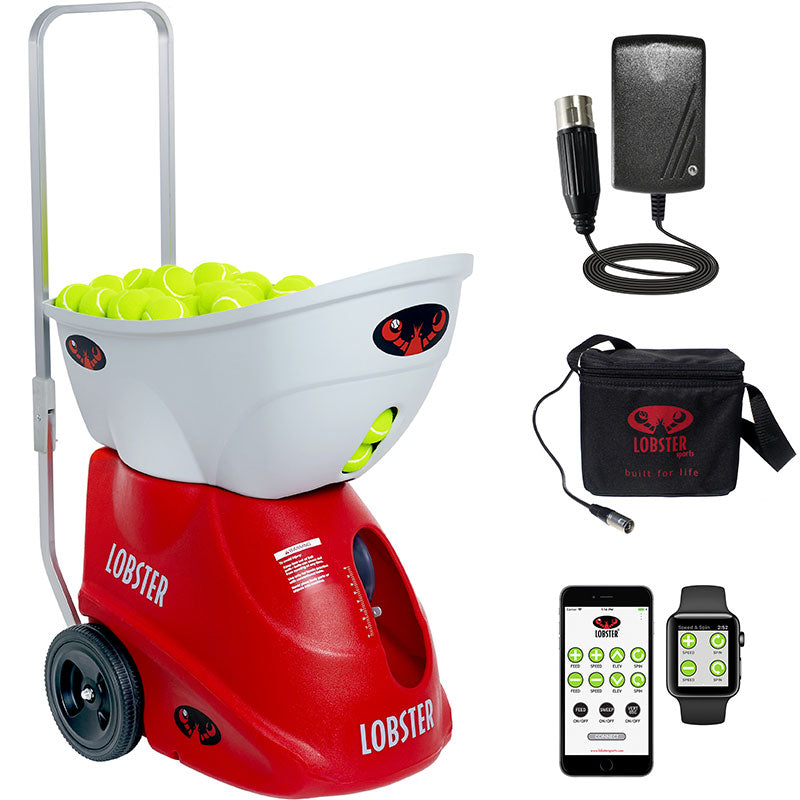 Customer Reviews
01/31/2023
Jay S.

United States
Love the Elite Line - But Oscillation is Not Random
I have had Elite machines for over 6 years. They are very reliable and useful. It would take a major change in their quality to convince me to buy a different machine. Note that if you buy this for the "random" oscillation, then you will be disappointed. Oscillation is determined by the input coefficients (speed of side-to-side/up-and-down oscillations and the rate of ball feed). Those coefficients are hard-coded by the setting on the dial and do not change unless someone manually turns the dial mid-drill. That means the output is predictable and consistent instead of random.
10/26/2022
Thomas T.

United States
GREAT PURCHASE
ENJOYABLE AND PRODUCTIVE